Choose your tour
A discovery of a castle should be unique. It must give you the opportunity to enjoy a special experience, alone, with family, friends or as part of a group.
Self-led tour with map (2 hours) : Available in French, English, German, Dutch, Italian, Spanish, Russian
Family self-led tour with the booklet "Emeline & Amaury" (2 hours) : Available in French and English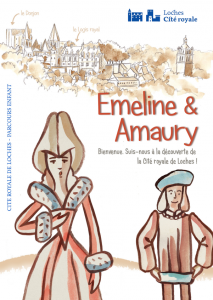 French Guided tour : Included in the price of the ticket, at given times in the keep and royal residence. Times subject to modification, information on +33 (0)2 47 19 18 08. In July and Auguste from 11 a.m. to 2 p.m. (1 hour)
English Guided tour : For groups or individuals (1 hour). Booking necessary. Information on +33 (0)2 47 19 18 08 or resaloches@departement-touraine.fr
Italian Guided tour: For groups or individuals (1 hour). Booking necessary. Information on +33 (0)2 47 19 18 08 or resaloches@departement-touraine.fr
Tours start in the boutique-ticket shop on the chosen site (keep or royal residence). You do not have to take part in both of the tours proposed, and it is also possible to do one straight after the other. Total duration of the guided tours (both sites) and the self-led parts of the keep: around 3 hours.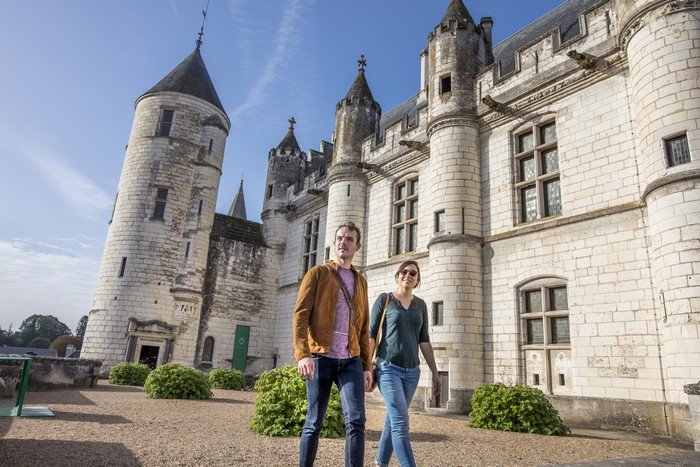 To know
At the keep, because of works, the Tour Neuve will be closed until 07/07/2021. Thank you for your understanding.
The master tower of the keep has 160 steps. The temperature of the Martelet (underground) is around 55°F all year round.
Visit with touchpad
Visit with digital mediation: travel in the past with HistoPad© to the keep.
No extra cost – available in french, english, german, dutch, italian and spanish.
More information about prices here