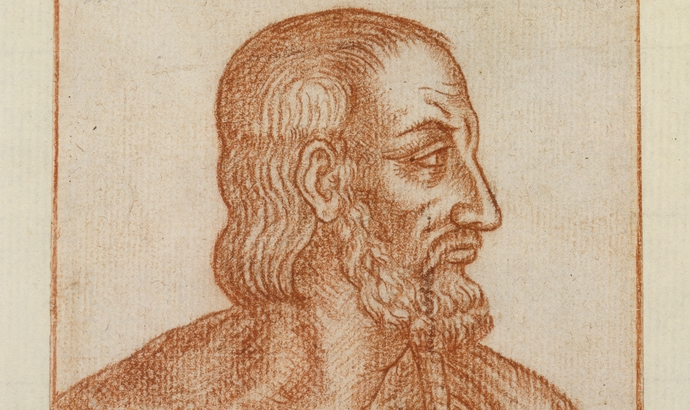 Portrait of Foulques Nerra,1584, BnF.
At the end of the 10th century, he wanted to expand his territory. He fought his neighbours, from Aquitaine to Brittany, imposing his authority by force.
Odo II, Count of Blois, his main enemy, owned Chinon, Tours and Amboise. To surround him, Foulques Nerra built the stone keeps of Montrésor, Sainte-Maure, Montbazon, Langeais, Montrichard and the main tower of Loches, between 1013 and 1035. He conquered Angers and Saumur and thus gave the house of Anjou its full glory.
Foulques Nerra was not just a fearsome warrior; he was also very pious. He went on pilgrimage to Jerusalem four times. He made numerous donations to ask for forgiveness for his sins. He founded priories, churches and abbeys in Touraine and in Anjou, including Sainte-Trinité abbey in Beaulieu-lès-Loches, opposite the Cité Royale, where he is buried.