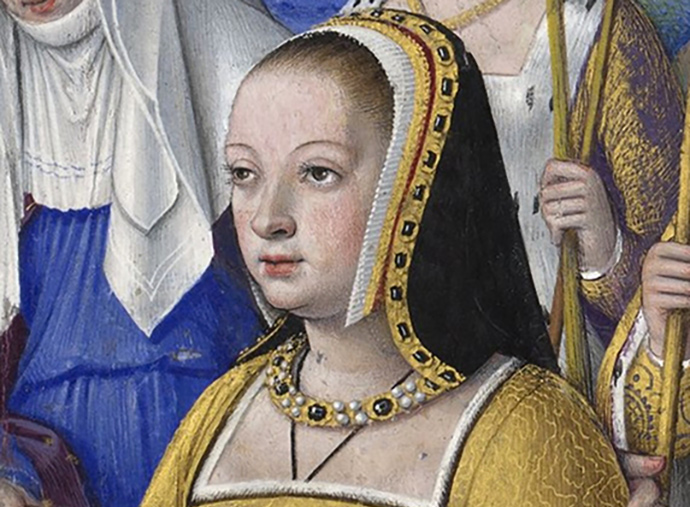 Anne de Bretagne Horae ad usum Romanum, known as Grandes Heures d'Anne de Bretagne by Jean Bourdichon (1457-1521), 1505-1510. Copie (édition de 1848). Royale City of Loches / Departmental Council of Indre-et-Loire.
The absence of a male heir set the course of Anne's destiny very early on. She became head of the Duchy at the age of 11, when her father died. Hostilities with France took up again. This crisis ended in a forced union with Charles VIII, king of France, in Langeais on 6th December 1491.
She was crowned queen the following year, but only Charles VIII was authorised to manage her property. Between 1492 and 1496 she gave birth to five children, all of whom died young.
Charles VIII died from an accident in 1498. Anne reclaimed her authority over Brittany. On 8th January 1499 in Nantes, she married the new king Louis XII, an obligation signed in the previous marriage contract. Once again queen of France, she now fully assumed her role of Duchess of Brittany. She stayed in Loches several times from  1492 to 1511. Construction of an extension of the royal residence started under the reign of Charles VIII. In around 1500, Anne had the initial plans altered by adding a splendid flamboyant Gothic oratory.